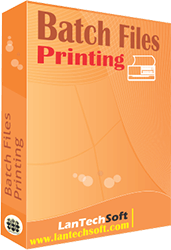 This batch file printer can print files of multiple formats in bulk within minutes.
Printing can be scheduled for a certain time & date with this print management software.
Can also print image files of all formats in bulk.
Document kept in Hot Folder get automatically printed after a certain time.
It is the best way of file printing and scheduling.
Print multiple files of different formats in short time with this batch file printer tool.
This software can execute files of any format including image files in thousands of numbers.
This batch printer & scheduler users can line up printing for different time & date.
The directory watcher of this software prints automatically after a certain time.
It is a different tool built for a different aspect.